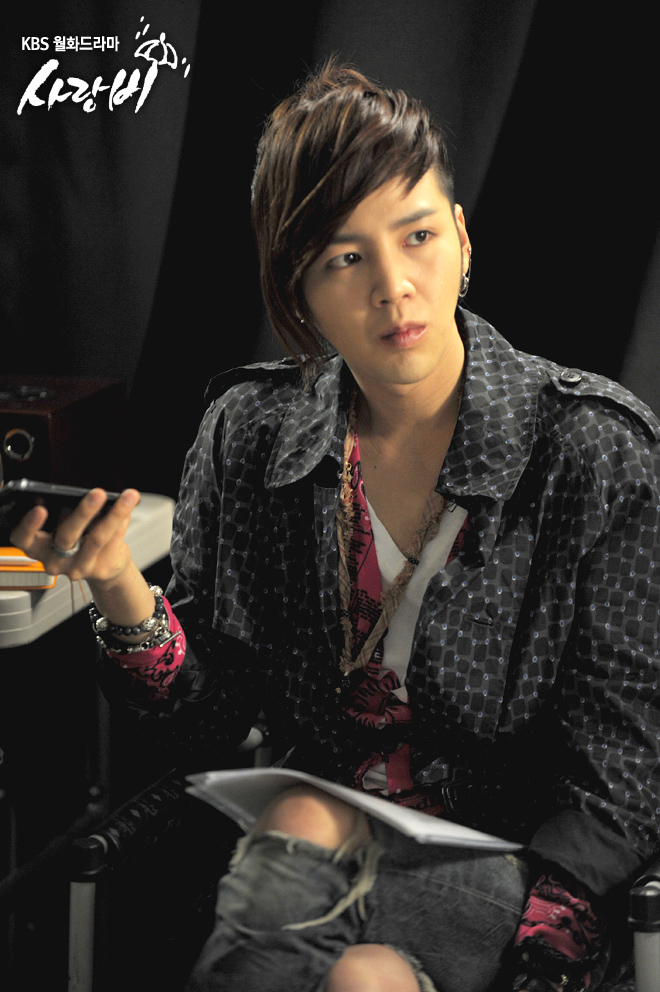 [News] What's troubling actor Jang Keun Suk?
Cr. - allkpop
What's troubling actor, Jang Keun Suk these days?
At the young age of 26, Jang Keun Suk has already achieved so much in life. He has become a huge star, known throughout every corner of Asia. The public have praised him as the top Hallyu star who conquered Japan. With such a strong image and reputation, it's only expected that high expectations would follow suit. However, low ratings in Jang Keun Suk's latest drama seems to drawing much criticism from the public. Jang Keun Suk has addressed this issue in his latest interview.
On April 27th, Jang Keun Suk had an interview session at the filming location of 'Love Rain', where he shared his thoughts about the drama's poor ratings and what not. During the interview, he honestly expressed, "I wish people would stop expecting me to always achieve success".
"I've never been too concerned about the poor ratings while filming the drama, thus far. The shootings are fun and it's enjoying to work with the staff, that I'm not bothered even if the ratings are bad. One thing that I really want to say is…I wish people didn't give me the pressure by always expecting me to achieve success. I know that there have been a lot of talks about the poor ratings, but I am only 26 years old. Do I have to obtain everything? I think that I'm at the stage where I can experiment and experience failures. Right now, I'm experiencing failures and freshly starting new challenges", he said.
On this day's interview, Jang Keun Suk stressed that although, people consider him as the top hallyu star, he has much to learn and experience.