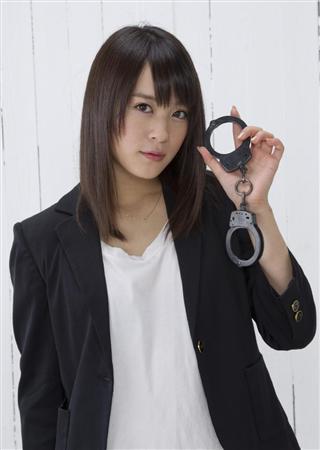 [News] New 'Unfair' special drama starring Kitano Kie to premiere in March.
The new special drama "
Double Meaning Yes or No?
", from the "
Unfair
" series, starring
Kitano Kie
will air on March 1st.
"Unfair" was a popular drama series featuring a shrewd female detective named "Yukihira Natsumi" (played by
Shinohara Ryoko
). The series originally aired in January ~ March of 2006. There were also two special dramas as well as two movie adaptations.
In the previous special drama "
Unfair the special ~Double Meaning Nijuu Teigi~
", aired in September 2011, Kitano starred as rookie detective "Mochizuki Akira" who was assigned to the special investigation unit of the Tokyo Metropolitan Police Department as the successor of "Yukihira", who was transferred to Hokkaido.
The new special drama will be a sequel set two years later featuring "Mochizuki" and her partner "Yamaji Tetsuo" (played by
Terajima Susumu
) once again.
It was also announced that
Kato Masaya
and
Abe Sadawo
who have been part of the regular cast since in the original drama series, would be appearing, and as new cast members,
Takashima Masanobu
(as "Kazami Kengo", the director of the special investigation team),
Yamamoto Yusuke
(as "Ozone Manabu", the profiler of the crime laboratory),
Ayano Gou
(as "Machida Wataru", a hostage) would also make appearances. Additionally,
Ishigaki Yuma
,
Hashimoto Jun
,
Oshinari Shugo
,
Suruga Taro
,
Fukushi Seiji
, and
Asano Kazuyuki
will also be joining as new cast members.
"Double Meaning Yes or No?" will premiere on March 1st on Kansai TV/Fuji TV.