[News] Kdramas Remain The Rage In Japan.
Cr. - kdramastars
It all started when "Winter Sonata" was first aired in Japan in 2002. Broadcast on a satellite channel, it was the first Korean drama that captured the hearts and imaginations of Japanese viewers. The show's impact was so huge that it helped improve relations between the two countries, which have previously not always been friendly.
The drama inspired tours to visit the Korean filming sites, an interest in Korean culture and cuisine, and even the publication of the first Japanese-to-Korean phrase book.
Some say that's how the Hallyu wave began and after that it just kept rolling on, with kdramas becoming a favorite form of entertainment in Japan and around the world.
Japanese fans embraced kdramas in a big way with some of the most popular shows being "Dae Jang Geum," "My Name is Kim Sam Soon," "Brilliant Legacy," "Goong," "Coffee Prince" and "Mary Stayed Out All Night."
According to the Japanese DVD sales and rental company, CCC, one of the biggest hits to date was the comedy "You're Beautiful," which ranked #1 Hallyu drama in DVD sales in 2010, boosting the Japanese popularity of actor Jang Seun Guk.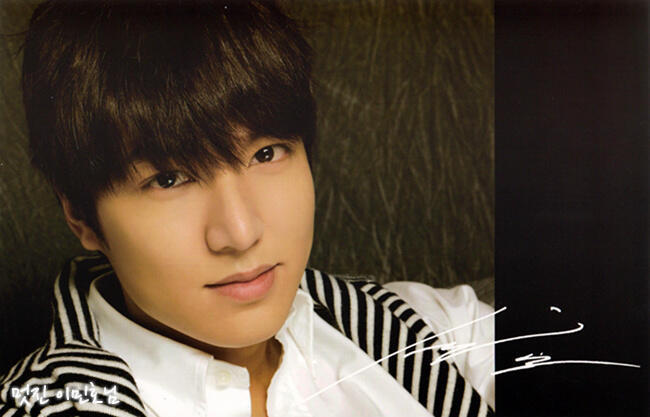 Many kdrama actors and actresses have a considerable fan base in Japan.
Perhaps the biggest kdrama star is Lee Min Ho, who was voted the number one top Hallyu star by the Japanese magazine, "Want to Know More! Korean TV Drama," which sells about 80,000 copies a month. But Kim Jaejoong of JYJ may be almost as popular for both his singing and acting. Jaejoong ranked top Hallyu celebrity in Japanese Twitter's Hot Word and Retweet function.
Other Korean actors also have their share of dedicated fans. Besides Jang Keun Suk and Kim Hyun Joong, other actors that are well known in Japan are B2ST's Gi Kwang, Song Joong Ki, Kim Bum, Super Junior's Siwon, Lee Joon Ki, and Cha Seung Won.
Popular actresses include Song Hye Gyo, Son Ye Jin, Moon Geun Young, and Yoon Eun Hye.
Kdramas are so popular that Japan's Fuji TV (Channel 8) airs mostly Korean dramas and many are shown in primetime.
But the popularity of kdramas is not without controversy and has caused some negative feedback. In 2011, Japanese actor Sousuke Takaoka tweeted his anger at seeing so many Korean dramas on Japanese television. He wanted to see more Japanese dramas. The reaction to his comments was so strong that his talent agency fired him.
But apparently Takaoka was in the minority as two years later, Japanese fans remain loyal to kdramas with many eagerly awaiting the Japanese airing of recent series such as "I Miss You" and "Iris 2."