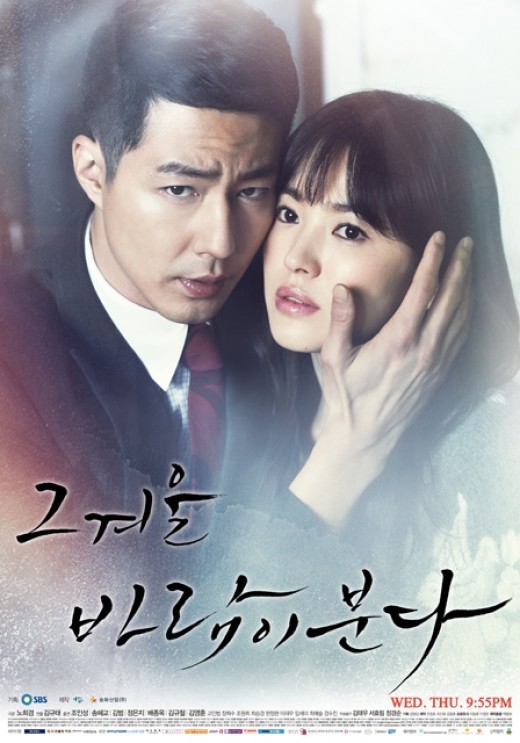 [News] 'Wind Blows' features melancholy tracks by Girls' Generation, H.O.T, Super Junior.
Cr. - Joongang Ilbo
Ongoing SBS drama "That Winter, the Wind Blows" played a new sound track yesterday, a version sung by Taeyeon of girl group Girls' Generation.
The new soundtrack "And One," inserted in the ninth episode, will provide more melancholy and heartaching tones to the drama starring Song Hye-gyo and Zo In-sung.
Song plays an orphaned heiress who lost sights due to brain tumor and seeks comfort from a man who claims to be her brother (played by Zo). Zo, recently discharged from his military duty, plays a gang member who approaches the rich heiress for money but falls in love with her.
Kangta, a former member of boy band H.O.T, composed "And One" and also wrote lyrics for it. He also contributed his talents in producing another soundtrack for the drama, "Eat," sung by Yesung of boy band Super Junior.