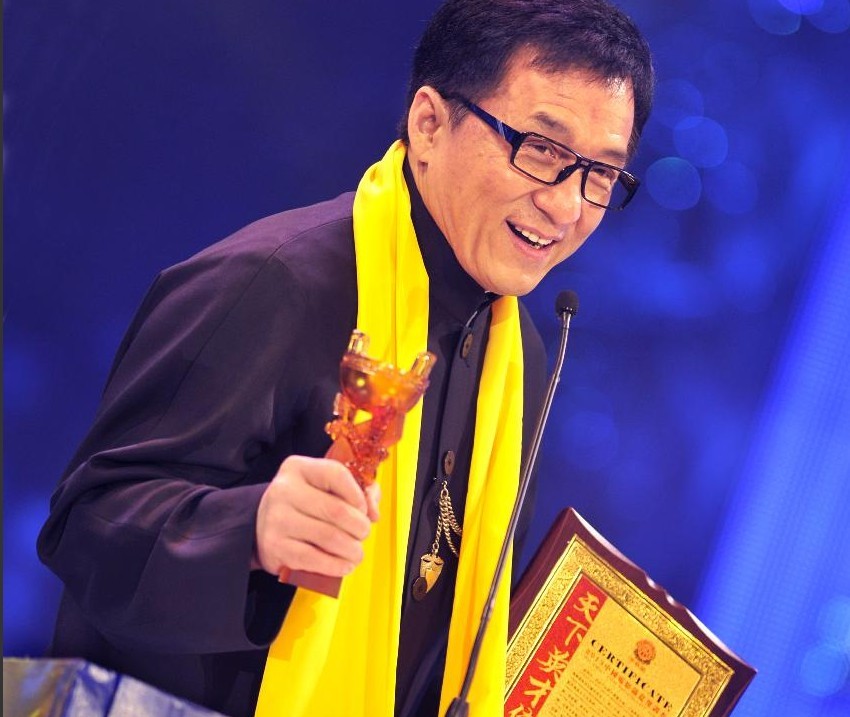 [News] Jackie Chan wins Best Director.
Cr. - sg.entertainment.yahoo
The 9th Huading Awards that was held at the Kowloon Bay International Trade & Exhibition Centre recently has chosen Jackie Chan as its Best Director for the first time.
As reported on Groove Asia website, the multi-talented star, who won the title for his directorial effort, "CZ12", expressed, "I've been acting for 53 years and have neither cared for awards, nor do I have any fate with awards. This is my first film director award in Hong Kong. I got it before a long time ago in Japan."
The 59-year-old actor enthused, "I will continue to work in this industry, but I will no longer be a director. Directing is too difficult. "Project A" even took seven years to prepare. How many more years do I have!"
Speaking about the film, "CZ12" that won him the award, Jackie stated, "I didn't expect that the movie would be that popular and earn so much in Southeast Asia. The film hasn't released overseas yet, but a film is like making a bet. It's either all or nothing."
Nicholas Tse, Andy Lau, Fan Bingbing, Jackie Chan, Chapman To, Joey Yung, Leo Ku, and Charlene Choi were some of the stars that attended the event.
Some of the winners include:
Best Film: "Cold War"
Best Director: Jackie Chan ("CZ12")
Best Actor: Nicholas Tse ("The Bullet Vanishes")
Best Actress: Fan Bingbing ("Double Xposure")
Best Supporting Actor: Chapman To ("DIVA")
Best Supporting Actress: Mavis Fan ("The Silent War")
Achievement of the Year Award: Deanie Ip