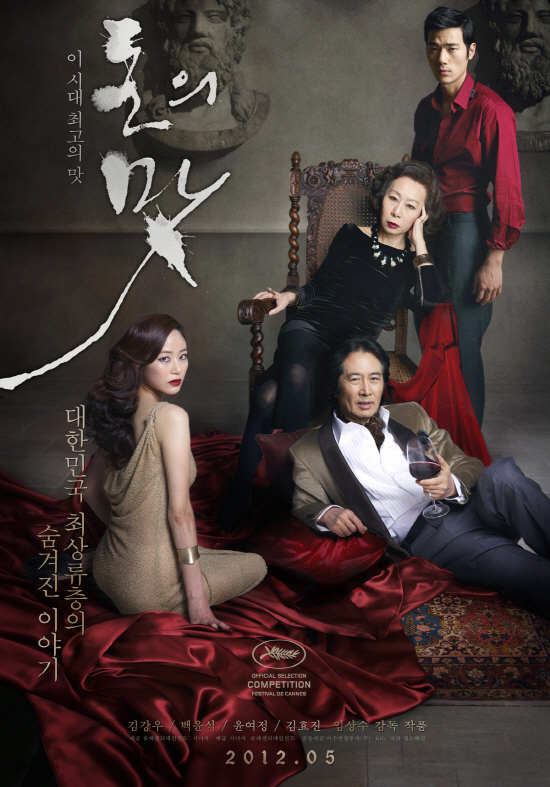 [News] "Taste of Money" set to open in theaters on May 17.
Cr. - 10asia
The release date of Korean erotic thriller "Taste of Money" has been set to next month, according to the pic's promoter Synergy.
On Wednesday, Synergy announced in a press release that "Taste of Money," featuring a star-studded cast of Kim Kang-woo, Kim Hyo-jin and Yoon Yeo-jung, will make its way to local theaters on May 17.
Along with its premiere date, Synergy revealed the official poster of the main cast giving off serious looks while donned in formal attire.
Helmed by famed director Im Sang-soo, "Taste of Money," tells the story of Young-jak (Kim Kang-woo) who works as a secretary to Mrs. Baek (Yoon). He later strives to survive in a world where money, sex and power dominates people's lives and ideology.
"Taste of Money" will also compete at this year's Festival De Cannes from May 16 to 27 against several other international pictures.