[News] Lee Min Ho turns into a handsome modern man when not in costume.
Cr. - http://en.korea.com/
Actor Lee Min Ho, who shows off his manly charm as a general named Choi Young from Goryeo Dynasty in SBS's Monday-Tuesday series Faith, recently released a picture of himself without his costume.
On September 21, Lee's agency, Starhaus Entertainment, released a picture of Lee shooting a commercial for a cosmetic brand on their official Facebook account.
Since Lee has been appearing on the series and hiding his great figure under a suit of armor, his appearance in a shirt captured the female fans' hearts.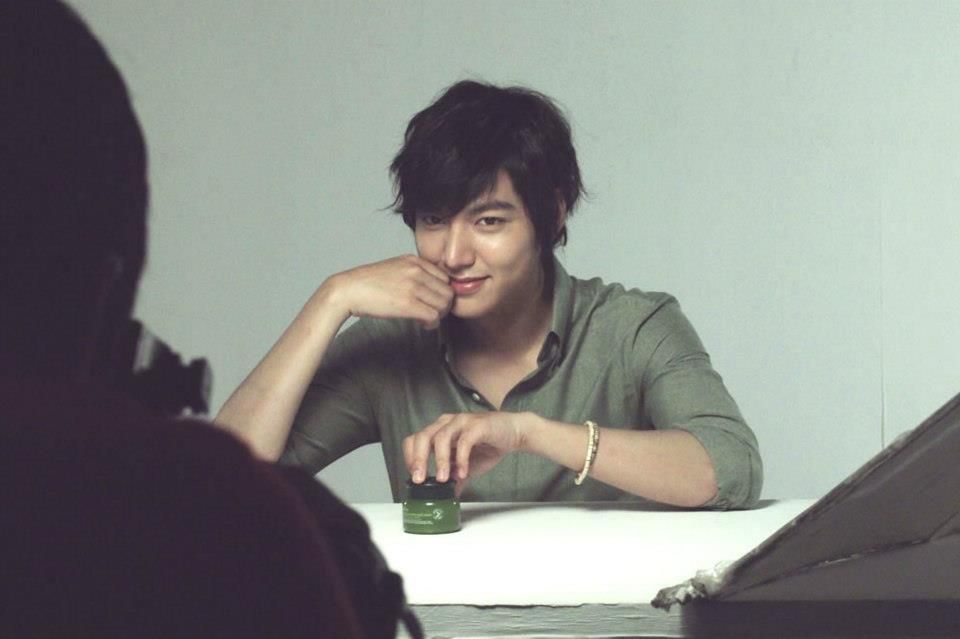 An official for the commercial says that Lee was a professional model suggesting various facial expressions and poses for the commercial. He also discussed passionately with the director about the concept for the commercial.
Even though he is keeping busy without sleeping long enough due to the shooting, he keeps his skin healthy. Lee says, "I can't stay in good condition all the time because I'm so busy shooting the series. But I can still take care of my skin by giving it enough moisture and washing it often."
The series starring Lee and Kim Hee Sun airs every Monday and Tuesday at 9:55 p.m.