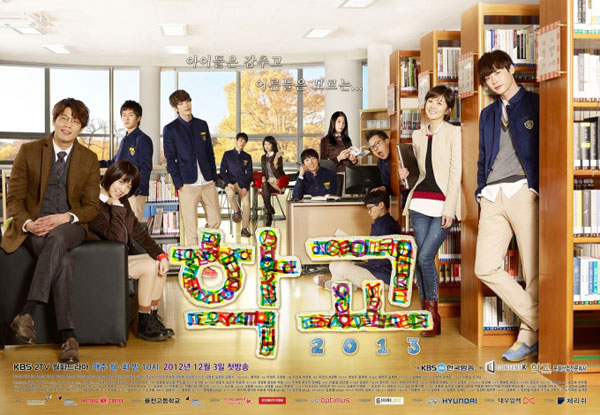 [VOD & News] KBS upcoming drama "School 2013" 200% Realistic High School Students Make Appearance.
Cr. - ohkpop
The new KBS drama, "School 2013", is expected to discuss real-life issues that go on in the small society we call "school" by looking at the absence of communication, lack of love and an oppressive rank order.
First off, the students at Seungri High School are divided into model students who study and those who fight. The studious students include the prom queen Song Ha Kyung (played by Park Se Young) and the boy who has it all Kim Min Gi (played by Choi Jang Yeob). The boys who use muscle include Oh Jung Ho (played by Kwak Jung Wook) and the transfer student Park Heung Soo (played by Kim Woo Bin).
Then, there are the students who do not fit in either group. Go Nam Soon (played by Lee Jong Suk) and the rest who do not belong will be showcasing the subtle but absolute relational conflict among the different groups.