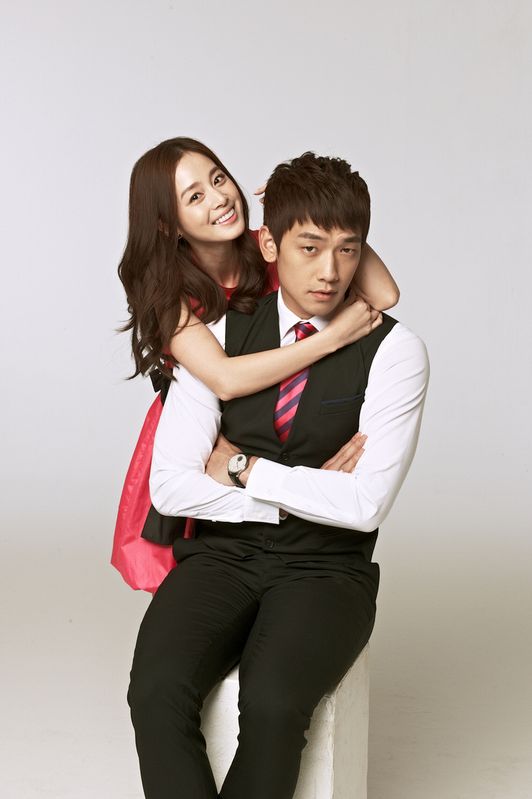 [News] Kim Tae Hee′s Agency Says She′s More Than Friends with Rain.
Cr. - enewsworld
The start of the new year saw the birth of a new big celebrity couple!
Following a series of paparazzi photos that were released through a certain news outlet, Kim Tae Hee′s agency admitted that Kim Tae Hee had been seeing Rain.
Agency reps, however, stated that the two were merely love interests at the moment.
Kim Tae Hee′s agency said through an official press release on the night of January 1 that "Kim Tae Hee and Rain are currently getting to know each other."
The release acknowledged that the two had met, but drew the line by saying that they were a couple that had just started off.
"It is true that the two met, but they′re currently getting to know each other with good feelings," it said.
It also emphasized that though reports said the two had been together for three months, it has been "just one month since they started their relationship."
"The two are well-known celebrities so they don′t have much time to see each other, and it is true that the places where they can sit down to have a talk are limited also," it continued. "In such conditions, they′ve started to see each other in a new light, but we believe it′s a time when it′s difficult for even them to say exactly how they feel."
It finished, "We know that many are interested in them due to the reports and photos, but we have just told the story as it is."
On the morning of the same day, an internet news outlet had published photos of Kim Tae Hee and Rain apparently on a date, saying that the two had been seeing each other since September 2012. In the photos, the two are seen meeting inside a car with their faces covered.
According to the report, the two first met when they shot a commercial for a social commerce website together in 2011. As Rain entered the military and was transferred to the Defense Media Agency, they started to keep in touch and met each other whenever Rain had his leaves.
Rain′s agency has denied the reports, saying in a phone call, "We don′t know anything about the reports. We haven′t heard anything about it."
Kim Tae Hee′s agency instead continued to speak up for the couple, as a rep said in another phone call with
enews
on January 2, "Even the agency didn′t know that the two had been meeting. We heard from Kim Tae Hee after the reports were released."
"We would have made the announcement sooner if the two had been a definite couple," the rep added. "Kim Tae Hee, however, said that the two were more than friends but not yet a couple, making it hard to put together a stance."
The rep then said, "The two kept in touch as all celebrities that have shot commercials together do, and started to really see each other a month ago. Rain hasn′t been able to talk with Kim Tae Hee since the reports were released because he′s in the military."
Kim Tae Hee will be making a comeback to the small screen in March
with SBS′ Jang Ok Jung
. Rain will be released from his military duties in July.