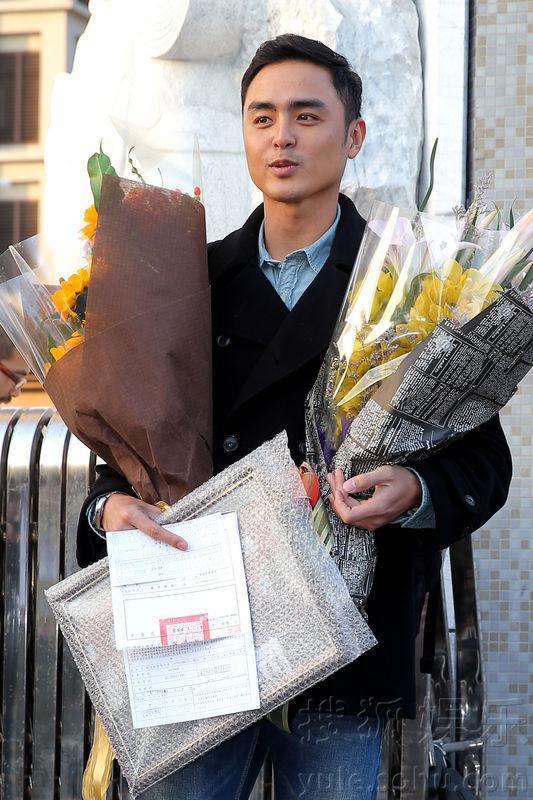 [News] Ming Dao discharged from military.
The Taiwanese actor resumes civilian status after spending 11 months in the army.
Taiwanese actor Ming Dao was discharged from his mandatory military service on January 15, after serving in the army for 336 days. The 32-year-old, who was previously dubbed as the "Captain of evading military service", enlisted last February and surprised many by entering the Army Honour Guard unit known for its rigorous training programs.
Ming Dao was clearly in a good mood after proving himself as a "real man" and joked that it felt like he had "graduated".
He also mentioned that he lost weight and toned down his bad temper during his time spent serving the nation. As a self-proclaimed changed person, he said, "Serving [the army] has helped me greatly."
When asked to rate his own performance as a soldier, he gave himself full marks and explained that he enjoyed the process very much.
On the day of the discharge ceremony, Ming Dao confirmed speculations that he received close to 10 invites to star in new drama productions while he was still in the army.
However, the actor is not in a hurry to start filming and plans to travel overseas for a holiday. He hopes that it would help to ease himself back to the entertainment industry and promised that he would resume work by April.