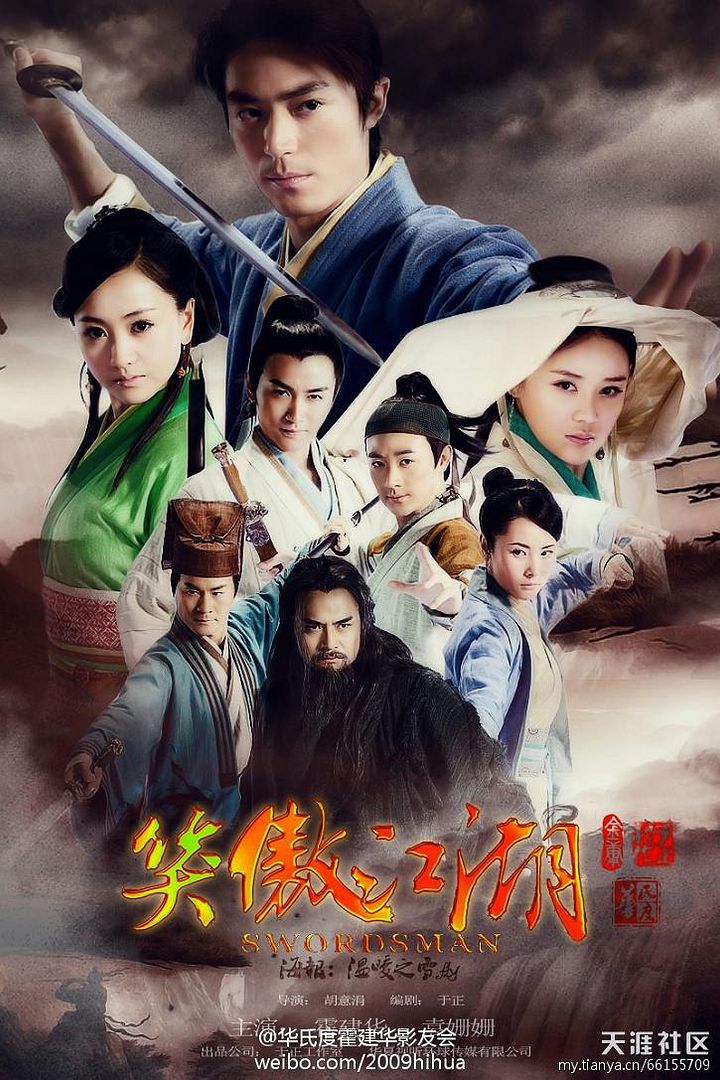 [VOD & News] The Swordsman Releases 9-minute Trailer Ahead of February 5th Premiere on Hunan TV.
Yu Zheng's upcoming The Swordsman gets an air date of February 5th on Hunan TV.
While this drama filmed at the same time as Da Mo Yao, we haven't seen any official stills or trailers from DMY because that drama still hasn't passed SARFT review and gotten permission to air leaving me to make do with this bag-o-crazy to get my period Chinese drama fix for the time being.
This is the umpteenth drama adaptation of famed wuxia writer Louis Cha's (Jing Yong) novel 'The Smiling Proud Wanderer'. This latest adaptation supposedly got Louis Cha's approval.
Hero Linghu Chong has his requisite love lines with the three leading ladies of the novel, plus a very nebulous love line with the the main antagonist the gender confused Dong Fang Bu Bai. The movie version of The Swordsman II with Jet Li and Bridgette Lin did allude to the same possibility.
despite the fact that Chen Qiao En as Dong Fang Bu Bai is prettier than the three leading ladies playing actual female characters, not to mention her chemistry with Wallace Huo is off the charts.
The Chinese audiences are primed for wuxia dramas after the unexpected and inexplicable ratings success of The Magic Blade last Summer (the team from TMB is re-teaming with its leading man Wallace Chung and filming the drama adaptation of Louis Cha's Demi-Gods and Semi-Devils right now)