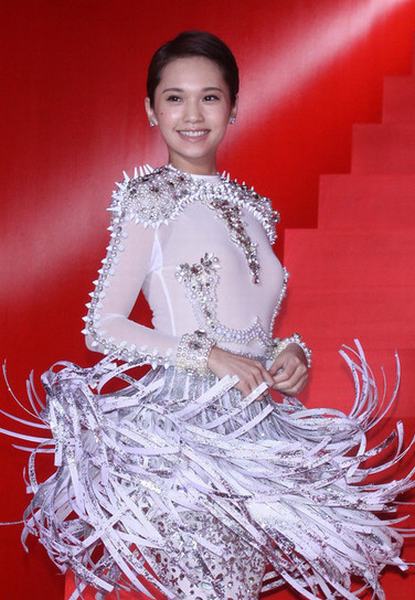 [News] Details of Rainie Yang and Prince's Luxurious Hawaii Vacation Exposed.
Cr. - jaynestars
In the past,
Rainie Yang
(楊丞琳) had once expressed that she does not want to get married and have children.
However, she has changed her mind recently, and now wishes to get married and have a child before the age of 35. Was it possible that 28-year old Rainie sees the 24-year old
Prince
(王子) from JPM as her other half?
Last month,
Rainie and Prince were spotted vacationing together in Honolulu, Hawaii
. A hair stylist and five others were also invited to tag along, serving as a cover-up.
They stayed in the 5-star Halekulani Hotel, which was located on the Waikiki Beach. With professional facilities and a private beach, it cost 20,000 RMB per night.
Since Prince had to visit the Pearl Harbor's Battleship Row, time was limited, and the alleged couple spent the majority of their trip tanning in the sun at the hotel, or walking along the nearby streets.
Rainie and Prince seem to be in a stable relationship, and both of them desires to have children in the future. Prince said, "I want to have a pair of boy-girl twins."
However, their managers denied them as a romantic couple. Rainie's manager said. "They're just good friends going for a vacation." Prince's manager also remarked, "A group of good friends vacationing during their breaks. Nothing much to it."
Both sides answered the media's questions in the same manner, in hopes of avoiding the disapproval of fans and negatively affecting the artists' reputations.