[Article] Kdramas Worth Crying Over.
Cr. - kdramastar
Having an excuse to cry can be a good thing. When I first started watching kdramas, I wondered, what's with all the crying? I don't remember seeing American actors cry that often or their tears occupying so much of my screen time. And how come Korean actors are so good at it? Do they have a special class on crying in Korean acting schools?
It was a curious experience to see people crying on screen for so long because it really connects you emotionally to the character. And before I knew it I was hooked on regular crying/watching marathons.
"That Winter The Wind Blows" is a wonderful example of a tissue-worthy drama but as tragic as the story was, it does not earn my "super sobber" award.
Probably the two best criers I have seen in a kdrama were Yoon Eun Hye as Soo Hyeon and Park Yoo Chun as Jung Woo in "I Miss You." Between them they cried an ocean of tears.
True, it's a tragic story of love, loss and betrayal, but I think countries experiencing a drought might want to keep those two actors on speed dial.
Also excellent criers in the same drama were the actors who played the characters as adolescents: Kim So Hyun as the 15-year-old Seo Hyeon and Yeo Jin Ku as the young Jung Woo. His self-loathing tear-stained face is particularly heartbreaking.
Yeo Jin-Ku also cried a lot in another of my favorite tear-inducing kdramas, "The Moon Embracing The Sun."
In "The Moon Embracing The Sun," the actor plays a fictional Joseon Dynasty prince and king. At age 15, he falls in love with 13-year-old Heo Yon Woo, played by Kim Yoo Jung, but their love is doomed by political intrigues. It's a tale of magic, the healing power of love and the corrosive power of jealousy. His young "I Miss You" co-star Kim So Hyun plays Heo Yon Woo's rival for his affections in the historical drama. If dramas could be rated on the number of tears they produce, on a scale of one to five, I would give this one five tears.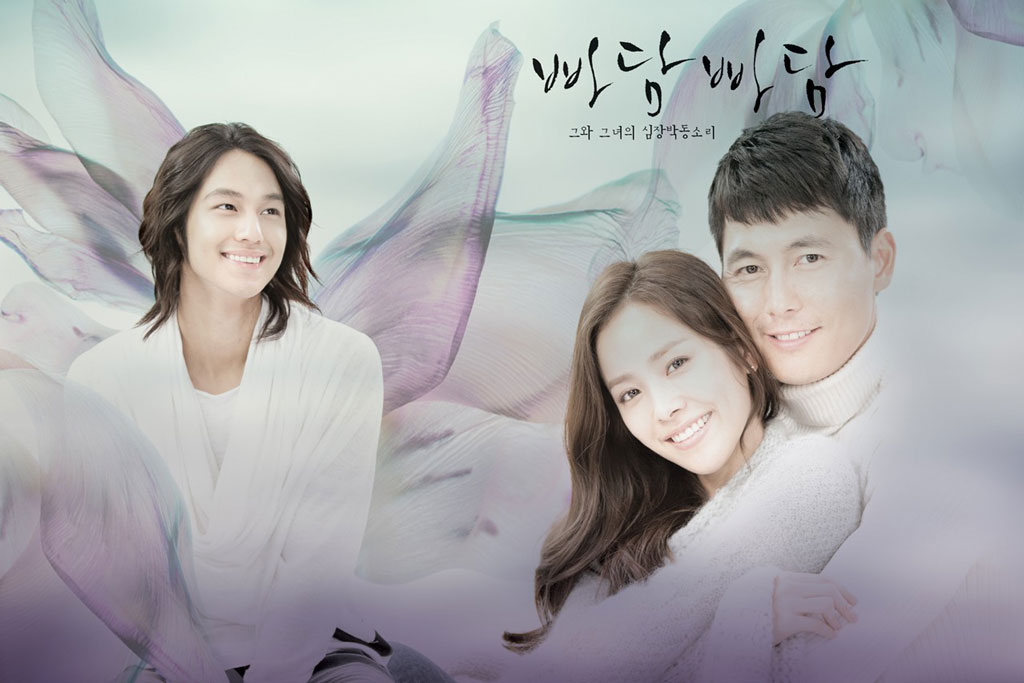 Another sob-worthy drama is "Padam, Padam." In this drama, a man serving jail time for a murder he did not commit is saved by an inmate claiming to be an angel. He hears that he will have three near-death miracles and to survive, he must learn from them.
The romance fantasy series starred Jung Woo-Sun as Yang Kang Chil, Ha Ji Min as Jung Ji Na and Kim Beom as Lee Gook Su. The plot's miracles, angels and chances at redemption won't leave you dry eyed. I give this one five tears too.
So the next time, you have tissues to spare and a need to let it all out, check out these dramas and get ready to weep. You'll-sob-feel so much better.
Let us know if you have any dramas you love to cry about