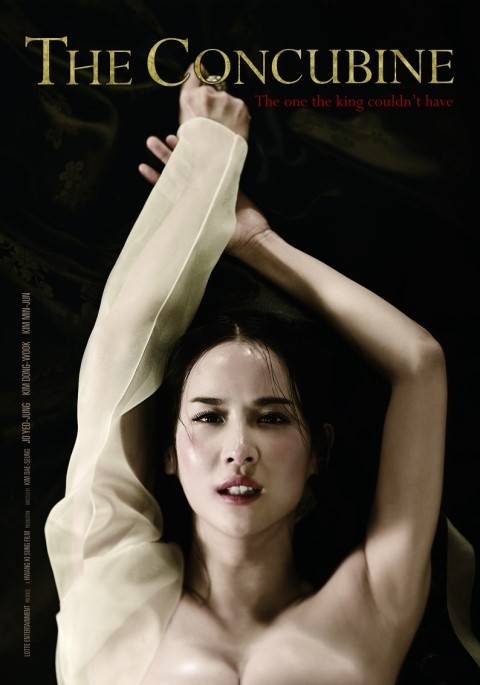 [News] "The Concubine" continues to spice things up at local box office 2nd straight week.
Cr. - 10asia
Korean film "The Concubine" has continued to spice things up at the local box office for the second week in a row, according to the Korea Box Office Information System (KOBIS) on Monday.
"The Concubine," starring Cho Yeo-jung, Kim Dong-wook and Kim Min-joon, steamed past its competitors once again to sit atop the weekend chart with 379,579 tickets sold during the weekend of June 15 to 17.
Released on June 6, the erotic pic tells the story of Hwa-yeon (Cho) who offers herself to become the royal concubine in order to escape poverty.
Upon entering the palace, she catches the eye of King Sungwon Daegon (Kim Dong-wook) and Kwon-yoo (Kim Min-joon), a man who gets treated like a slave in the palace. While she is put at the center of a love triangle, Hwa-yeon struggles to deal with the moral probity.
Dreamworks' animated pic "Madagascar 3: Europe's Most Wanted," voiced by Hollywood big names Ben Stiller, Jada Pinkett Smith and Chris Rock, maintained its spot at No. 2 during the same time frame with 311,900 admits.
Actress Lim Soo-jung and actor Lee Sun-kyun's romantic comedy, "All About My Wife," also held onto its position at the third place after attracting 238,540 moviegoers.
Following behind No. 4 and No. 5 is Hollywood action pic "Lockout" and Korean comedy "Runway Cop," which were released on June 14 and May 30 respectively, the chart showed.
Other features in the top ten include "Men in Black III," "Prometheus," "Sadako 3D: Jugeumui Dongyeongsang," "Don't Click" and "The Thing."