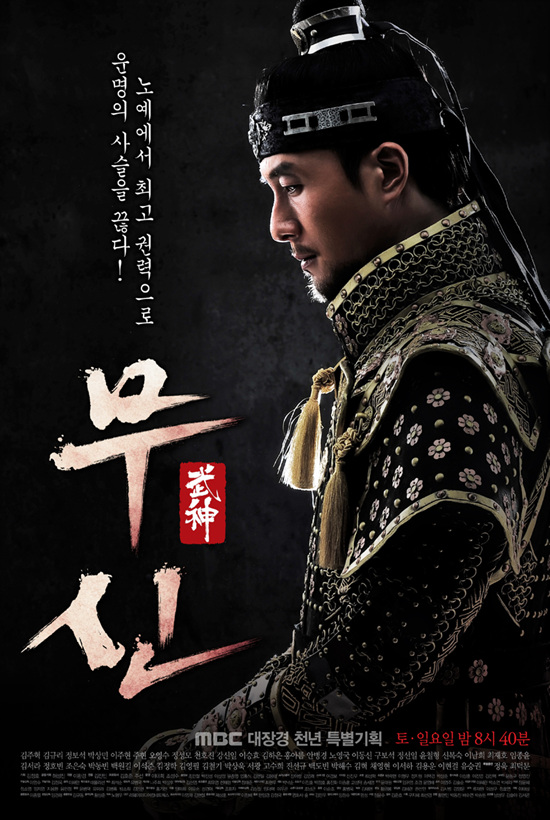 [News] MBC's historical saga "Moosin" sees 6 episode extension.
Cr. - 10asia
Korea's broadcasting company MBC has granted a six-episode extension to its ongoing historical saga "Moosin."
A PR rep from MBC told 10Asia over the phone on Wednesday that "Moosin," which was originally set for 50 episodes, has been rescheduled to air a total of 56 episodes.
"We've decided that the show should be extended since we needed more time to draw out the storyline of Kim Joon (played by Kim Ju-hyeok) gaining the authority. We didn't want to rush the story and feel this is the right decision."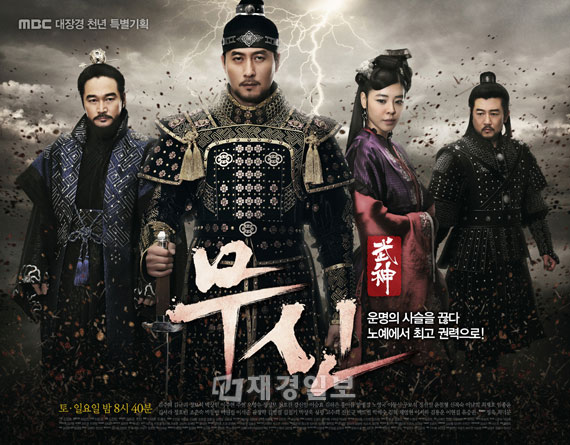 The official added that they hope to further develop Kim Joon's relationship with Song-yi (played by actress Kim Gyu-ri) and feature more action sequences.
"Moosin," which tells the story of a slave (Kim Joon) who later becomes a ruler of an entire country during the Goryeo Dynasty (918-1392), is a weekend series that began its run on February 11 and aired its 38th episode on June 24.