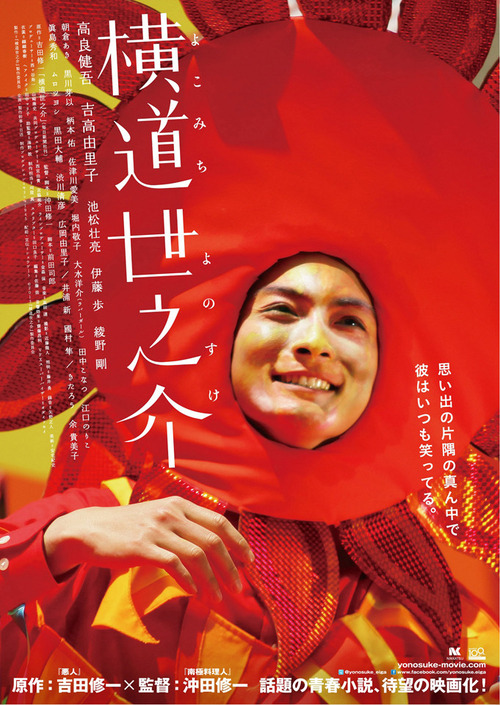 [VOD & News] Kora Kengo dances samba in first teaser for 'Yokomichi Yonosuke'.
Cr. - http://www.tokyohive.com/
After the release of a very vibrant movie poster in August, the upcoming movie 'Yokomichi Yonosuke' has now released the first short teaser where we can see the protagonist's samba moves in action.
'Yokomichi Yonosuke' is based on an award-winning novel by author Yoshida Shuichi ('Akunin', 'Parade') and is starring actor Kora Kengo as well as actress Yoshitaka Yuriko. It's directed by Okita Shuichi ('Kitsutsuki to Ame') and the script written by playwright and novelist Maeda Shiro.
The score will be provided by folk singer Takada Wataru's oldest son, the multi-stringed instrument musician Takada Ren. Accompanied by Takada's gentle tones, the movie depicts the youthful days of the young college student 'Yokomichi Yonosuke' (Kora), his girlfriend 'Yosano Shoko' (Yoshitaka), and his friends.
The story is set in the 1980s. In the first teaser, we can see 'Yonosuke' wearing the extravagant sun costume and shaking his whole body to samba tunes.
Up until now, actor Kora used to portray rather cool, composed and sometimes gloomy characters, so playing the always smiling and softhearted 'Yonosuke' is a very surprising and welcome change for his fans and viewers in general.
'Yokomichi Yonosuke' is slated to open in Japan on February 23rd, 2013.