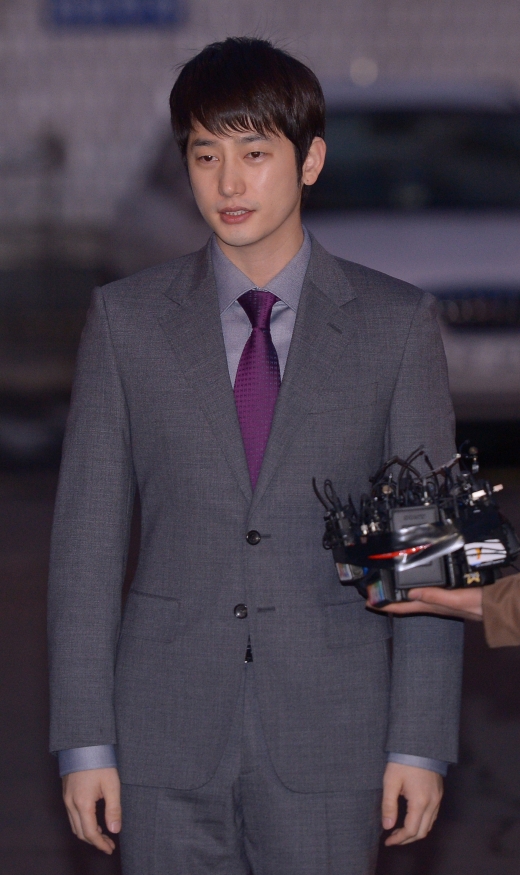 [News] Networks Will Not Ban Park Shi Hoo—Yet.
Cr. - KDramaStars
The decision by broadcast stations to ban Go Young Wook before he was sentenced had Park Shi Hoo's fans wondering: Are the stations going to ban the actor without waiting for a verdict?
This week, ex RooRa member and entertainer Go Young Wook was sentenced to five years of jail and 10 years of wearing an electronic ankle bracelet. He was sentenced for sexual assault and having sex with minors, including girls as young as 13. Prosecutors said that while he was being investigated for one assault, he molested another minor.
Broadcast stations KBS, SBS and MBC have said they will consider Park Shi Hoo's case differently, as no minors were involved. They will wait for the final verdict before taking any action.
In response to questions by media outlet Osen, MBC said that "When a celebrity has caused a disturbance, we decide on whether to ban that person or not, after there is a legal judgment."
In the case of Go Young Wook, since the issue involved minors, they made an exception and decided to ban him from appearing last year.
When asked about banning Park, KBS said "Since there is no decision, he is currently not a subject under broadcast regulations."
SBS also said it would wait for the verdict. "People who have received sentences that are problematic to the society cannot appear on broadcast. We decide depending on common sense."
Prosecutors are currently examining the evidence in the Park Shi Hoo case, which involves an accusation of rape from a starlet named only as "A." Park maintains his innocence and says relations with "A" were consensual.
The prosecution of this case has not cancelled the Japanese distribution of Park Shi Hoo's film, "Confession of Murder." The movie will be shown in June in Tokyo. The film's production company said that the release was decided because it has not been proven that Park is guilty. But plans of releasing the film in more theaters are on hold.
When the network statements were released, netizens expressed their frustration with how long it was taking for this case to be resolved. They also said, that even if Park is proven innocent, it will be difficult for him to revive his career. His name will always be associated with this scandal.
"Confession of Murder," which also stars Jeong Jae Yeong, is about a murderer who writes a biography once the statute of limitations has safely passed. The biography makes him a star.