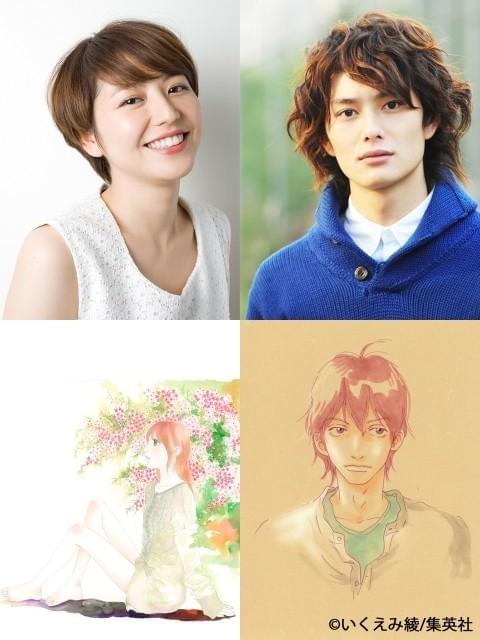 [News] Ikuemi Ryo's manga "Kiyoku Yawaku" to get movie adaptation starring Nagasawa Masami & Okada Masaki.
Cr. - http://www.tokyohive.com/
It was reported that
Ikuemi Ryo
's popular manga "
Kiyoku Yawaku
" would be getting a movie adaptation starring
Nagasawa Masami
and
Okada Masaki
. This will mark the first time that Nagasawa and Okada will co-star alongside each other.
The original manga was serialized in "
Cookie
" from 2004 ~ 2010, and it received a
Kodansha Manga Award
in the Shojo category back in 2009. The story features the growth and romance of young people who try to overcome the sorrow of losing a precious person. It was written in an omnibus style, and this movie adaptation will focus on the climax episode of the manga series.
"Seto Kanna" lost her childhood friend, "Haruta", due to a traffic accident in the summer of the first year of high school. "Kanna" grew up with a scarred heart, and one day, "Kanna" encounters "Akazawa Roku", who also has a painful past. "Roku" tries to free "Kanna", who has been stifling her feelings ever since "Haruta" died.
Nagasawa, who will play protagonist "Seto Kanna", commented, "
Since I'm a fan of the original manga, I felt uneasy about whether I would be good enough, but after remembering how I was encouraged by the protagonist trying to step forward, I have decided to try my best as well. By having good team work with all the cast members, I hope this will be a wonderful movie.
"
Okada, who will play protagonist "Akazawa Roku", explained, "
This is quite a cute and charming role with both adult and childlike sides
." He continued, "
While cherishing the world view of its original work, I would like to create a new 'Kiyoku Yawaku', who we can express only in a movie, with Nagasawa-san
."
"Kiyoku Yawaku" will be directed by
Shinjo Takehiko
("Tada, Kimi wo Aishiteru", "Paradise Kiss"), and it is scheduled to be released in the fall of 2013.